Nature Fields – GEOfood partner in Naturtejo UNESCO Global Geopark (Portugal)
Nature Fields was born in 2013 with the mission 'Feel the Amazing Nature'.
In fact, Nature is the source of inspiration and an inexhaustible challenge for this company, which aims to provide its customers with meat 'From meadows to your Plate' (https://naturefields.pt/en/).
The company sells meat with organic certification and became a Geoproduct of Naturtejo Geopark in 2016.
Natural and organic meadows, with extensive production
Nature Fields raises cattle in an extensive and organic system, in naturalmeadows located in the Naturtejo UNESCO Global Geopark.  The farm is located in the bottom of Ponsul's Fault Scarp in Idanha-a-Nova and it is a real viewpoint, where you can taste the meatwhile you admire this geosite.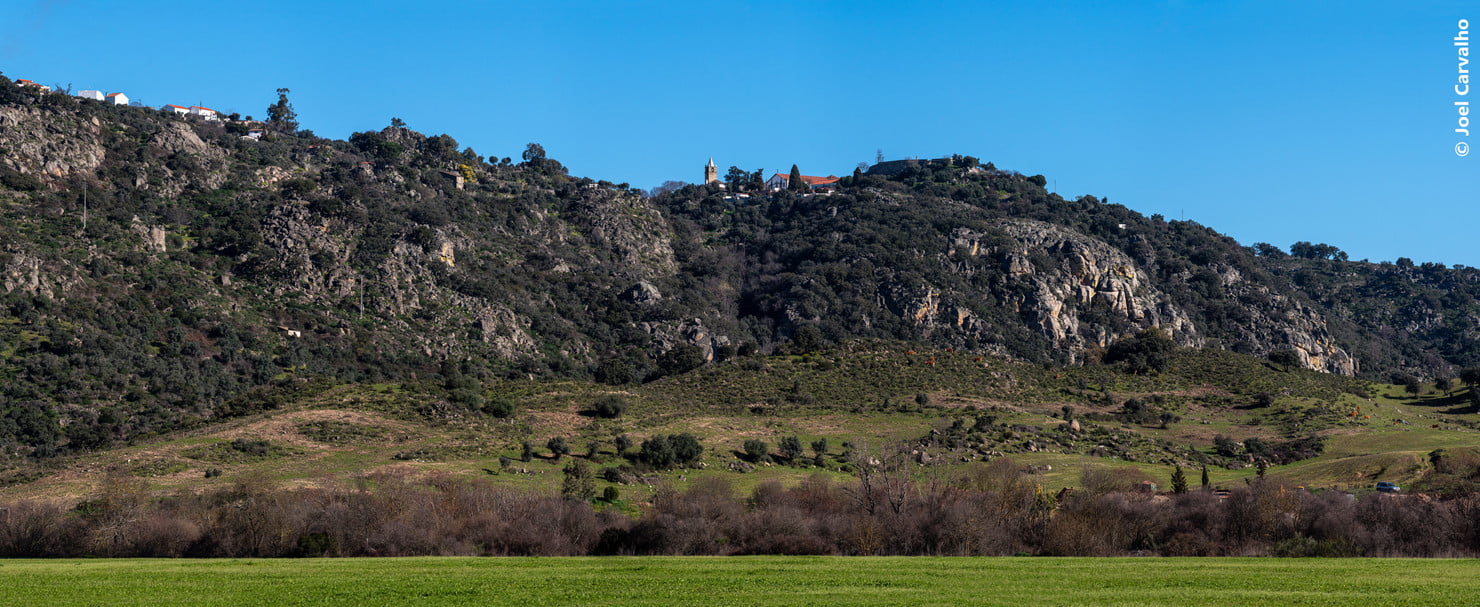 Geomonument Ponsul's Fault Scarp
The region has very favourable conditions for organic livestock and production systems, in the fertile soils and natural pastures of Campina de Idanha, where animals are well adapted and where the environment balance is privileged. The diversity of pastures in this region gives the meat its unique flavour and characteristics, marketed under the brand 'Geo Do Prado' (meaning Geo Meadow). Animals are bred in extensive system and animal welfare is the first priority.
In 2018 Nature Fields was prized with the National Agricultural Production Award, in the category of 'Ideas with Potential'.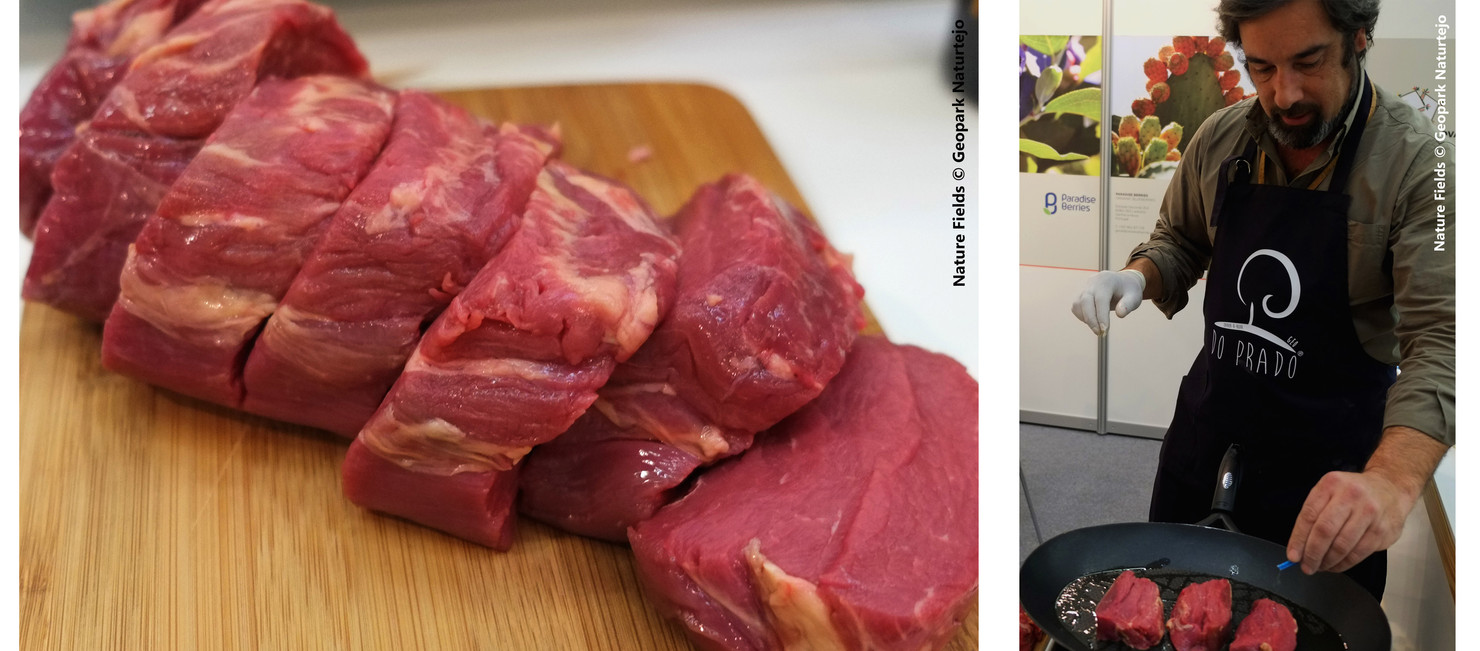 Maturation process intensifies the flavour of dry aged meat
Brand 'Geo Do Prado' (meaning Geo Meadow)
The production includes beef and sheep meat, dry aged meat (through natural processes, without the addition of chemicals) and Red Wagyu/Akaushi meat. The meat is available in local restaurants and festivals, local shops, gourmet restaurants and shops spread all over the country and in some national retail chains.
More at: https://naturtejo.com/conteudo.php?opt=o-que-fazer&id=101
By Naturtejo UNESCO Global Geopark